All roads lead to Ghent. Throughout the centuries, the city has become the center of Europe. Today, the city has flourished to 'check off the bucket list' visit.
Yes to city tripping proof! Nonetheless, Ghent is a hotspot for business travelers. The location of your stay is key and the strategic location of the hotel is ideally situated for both city trippers and business people. We're based along the busiest train station of Belgium (Ghent Sint-Pieters). Public transport (tram, train, bus) is in 5-min proximity by foot.
Within walking distance from the hotel, it is worth visiting sights such as Millions Quarter, public park Citadel, and of course restaurants and late-night party establishments, etc.
One bonus of our location is that hotel Adoma is outside of the 'circulation' zone. Which means vehicles (including old diesel cars) can easily drive up at our parking lot. 
Click here
"The feeling of being in proximity to something, seems like having my toe in the water and immerse with the vibrant flow of Ghent."
Business travelers
For business travelers, this hotel is an excellent hub to enjoy a peaceful stay with quick access to highways. In proximity of 1 km, access to other main Belgian cities. The event halls of Flanders Expo or the UZ gent (University hospital) can be easily reached by tram or bus.
City trippers
For city trippers, ideally located out of the inner-city walls. All the adventures within the old city center are accessible by a 10-min tram trip. Art galleries in Ghent are within walking distance from the hotel.
Reach the city center within (by tram)
Reach the central train station (Gent-Sint-Pieters) within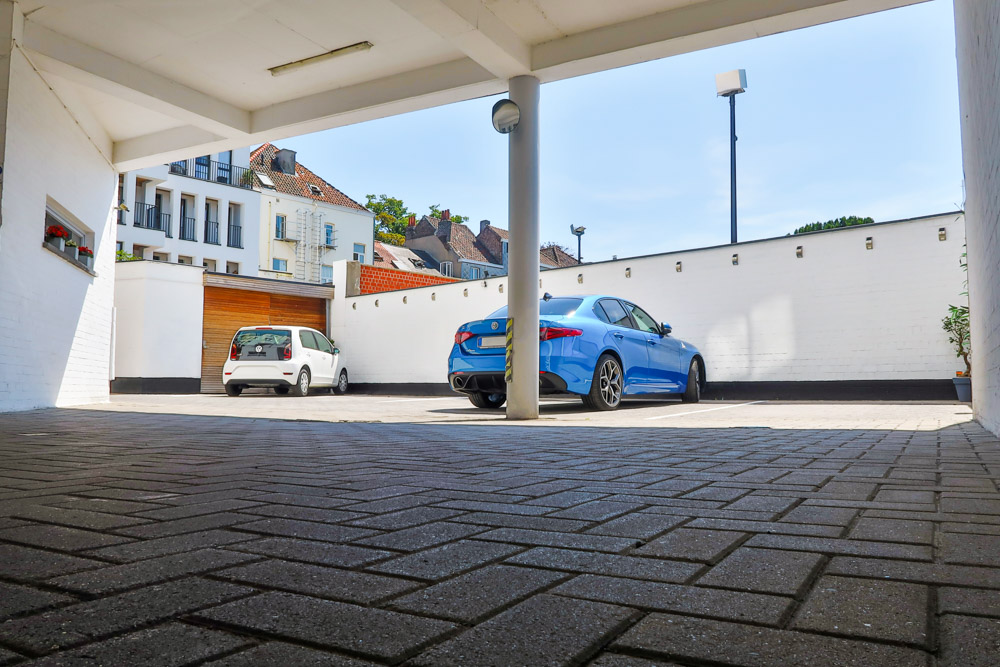 5 car park spots
First-come, first-served basis.
Secured car park
Car park facilily behind the hotel.
Full car park?
Near the hotel off-site parking available (small fee charged).
Free car park
The hotel has a small car park provided to guests. Due to the size of the car park, parking spots are limited. We apply an 'FCFS' basis (First-Come, First-served) in order to remain equality of chances.
A full car park, we direct you to the nearest off-site parking (in 20 m reach of the hotel).
Next to the hotel, a public park provides parking spots. The city of Ghent requires a fee of 3 EUR/day (free parking from 7 PM on) (Sunday and public holidays are free of charge).
*The hotel does not accept reservations on the on-site car park.
*Disclaimer, hotel Adoma can´t be liable in case of an accident on the on-site car park.
Sights
| | |
| --- | --- |
| Millions Quarter | 0,3 km |
| Station Gent-Sint-Pieters  | 0,4 km |
| Citadelpark | 0,6 km |
| MSK Museum | 0,8 km |
| S.M.A.K. Museum | 0,8 km |
| Overpoortstraat | 1,0 km |
| STAM Ghent City Museum | 1,1 km |
| St. Peter's Square | 1,2 km |
| University Hospital Ghent | 1,2 km |
| Flanders Expo | 1,5 km |
| City center | 2,0 km |