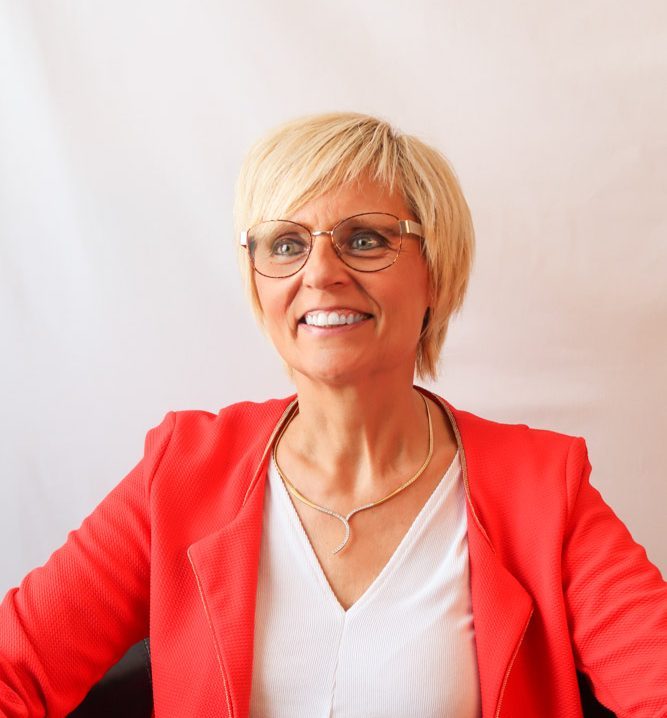 Meet our power woman
Meet Hilde, our power woman who's been leading this great adventure since 1999. Together with her young family, she started a riotous adventure that has become a valuable and appreciated addition to Ghentian tourism, Hotel Adoma. The hotel has flourished due to her
willpower
,
passion,
and her
welcoming heart
.
In her long career, Hilde has greeted many guests from all over the world and the hotel has grown to become a family business of which we are very proud.
3 essential standards along with Hilde's open and warm personality help create the high standard of every hotel stay.
Hygiene is her nr. 1 priority. Under the scope of Hilde's criticals eye, all corners of the hotel are cleaned and maintained to a meticulous standard. The trained Staff regularly undergo refresher training to satisfy the high standards of our power woman. During this unprecedented time, hygiene and safety at the hotel are vital to secure your stay.
A hearty greeting is a must for her. The hotel offers a full package, which not to forget includes the Ghentian hospitality which can't be missed during your stay. For more than 20 years Hilde has welcomed guests with a blissful smile and with passion she guides you through the idyllic city of Ghent. She is always here to answer any questions and assist with any queries.
At any time to your convenience
Her dedication is inscrutable. A meeting with our hostess is inevitable during your stay at hotel Adoma. It's inconceivable to experience the charm of the hotel without her presence. She's going the extra mile day and night to ensure you'll have a pleasant stay.
We'd love to invite you to experience Ghent with our open-hearted power woman Hilde., whether it be business-related or leisure related we welcome you to our home.
"I've been staying at hotel Adoma from the beginning. Hilde is the most adorable hostess I have ever met. To me, the hotel has become a second home. Thank you Hilde!

Robert Vandenbroucke

Antique dealer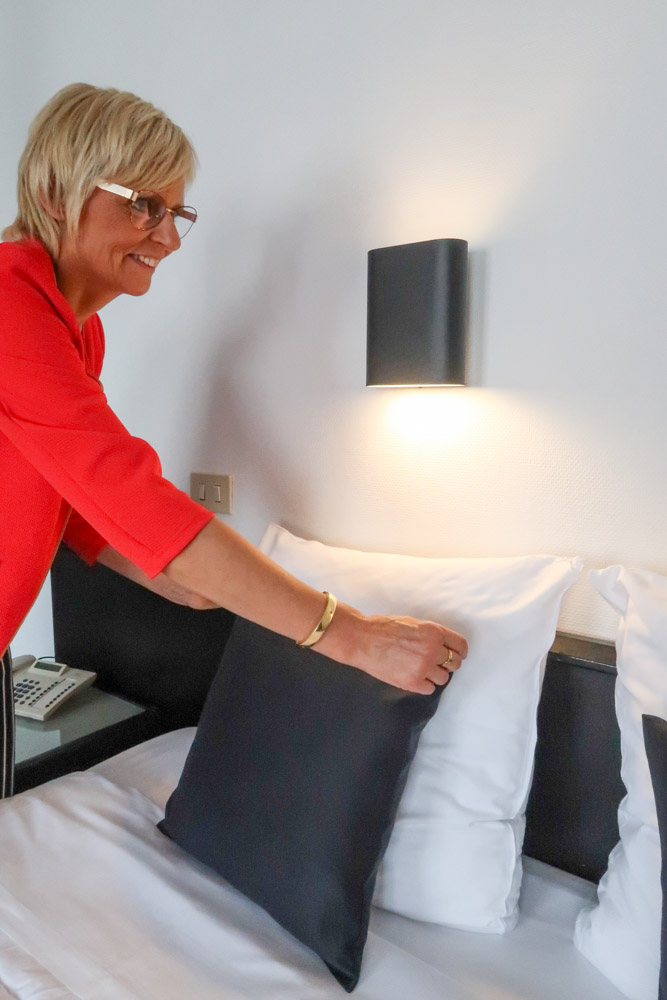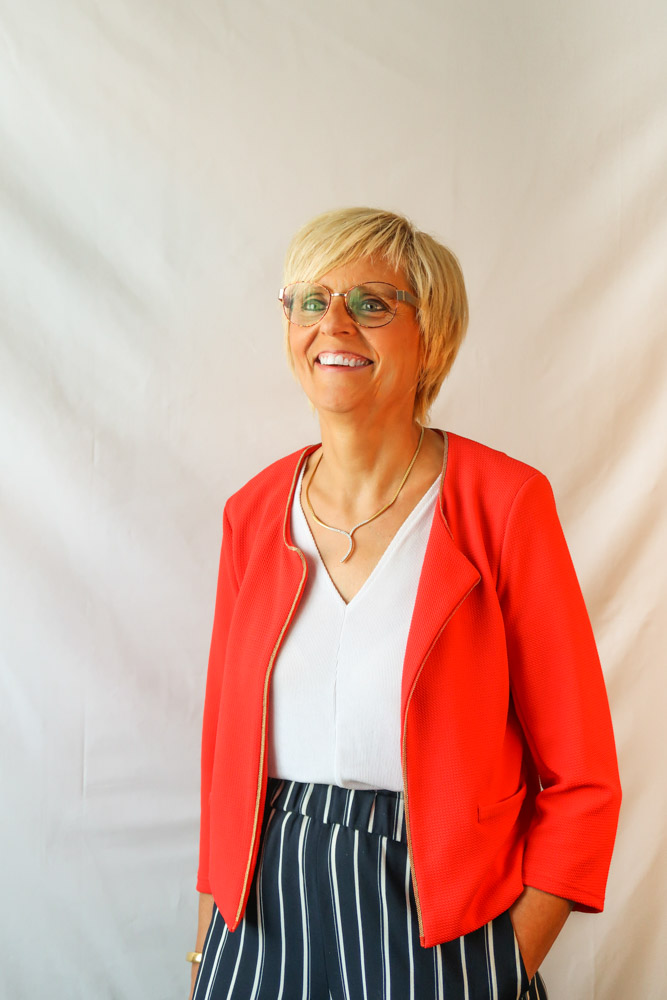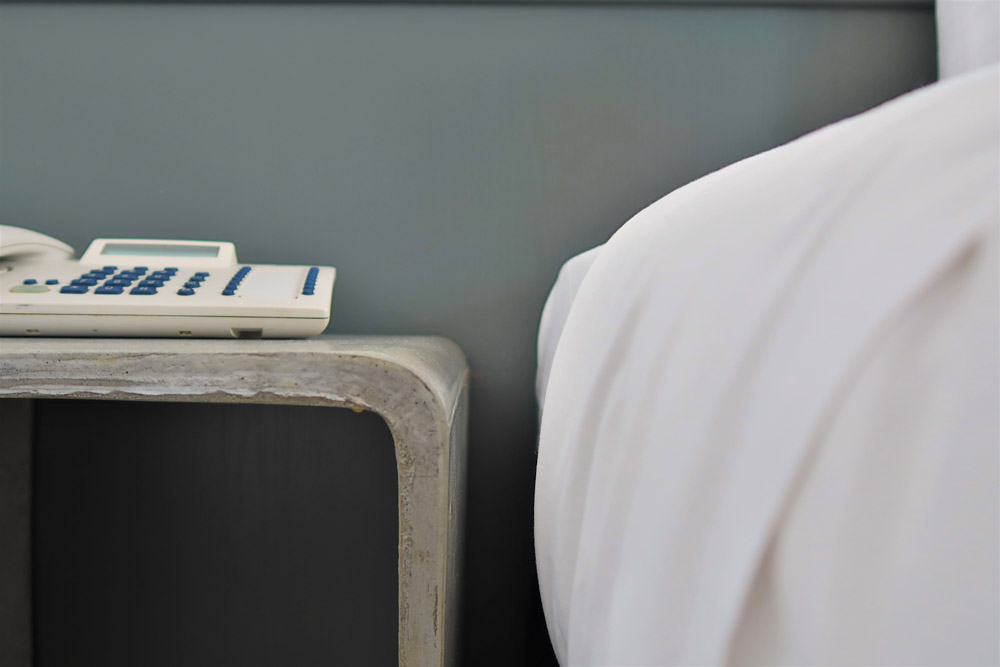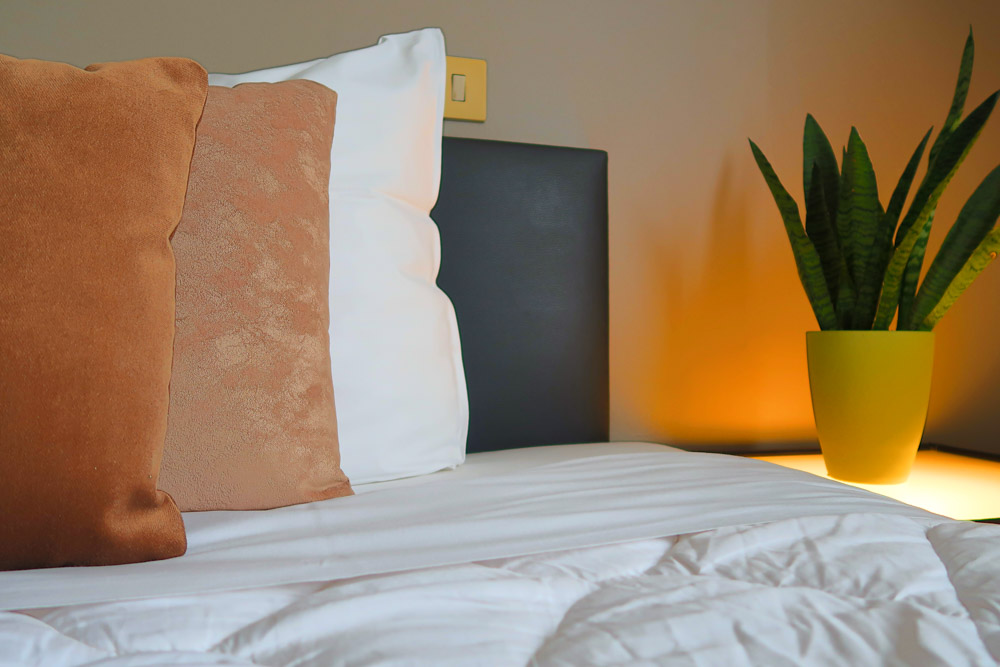 Meet our hostess.
"There is no force more powerful than a woman determined to rise."
The hotel has become a valuable and appreciated addition to Ghentian tourism.
Click here to view which facilities and services hotel Adoma has to offer.
Reasons why your stay is three stars rated
Originated from the philosophy of our power woman. The hotel offers numerous services and facilities to the hotel guests. They go beyond the simple act of service. The passion, leadership, and love that has been put into it, makes the difference.
More than 20 years in the hospitality business, the hotel keeps an eye on new trends within the industry. Every day the hotel takes the needs and requests into account of the nowadays hotel guest.
Check-in from 2 PM until 11 PM (After 11 PM, check-in possible with the permission of the hotel)
Check-out at 11 AM
"Passion is service, leadership is facilities and love is inspirational realization."
Ensuite modern bathroom
Recently renovated bathroom.
Socket next to the bed
Charge your smartphone next to you.
Bathtub & shower
Available at the bathroom, a bathtub, and a shower.
Additional pillows
Grab an additional pillow for a night of good night sleep.
Hairdryer
Convenience for a night out.
Toothbrush + toothpaste
On request (small fee charged).
Shaving kit
On request (small fee charged).
HD flatscreen TV
For your amusement.
International channels
International entertainment.
Radio
More than 10 radio channels.
Hotel safe
Safely store your personal belongings.
Seating corner
Take time to take it all in and relax.
Full-body mirror
Mirror on the wall, who 's the most beautiful of them all?
Luggage rack
Store your luggage on the provided rack.
Additional duvet
Find the additional duvet in the cupboard.
Cupboard
Installed cupboard with provided hangers.
Phone
Internal and external calls possible.
Reception
Open from 7 AM until 11 PM.
Designated smoking area
A cozy area dedicated to smokers.
Free car park
The park places are limited to five spots. More parking opportunities near the hotel. For more info, check out the ´location and position´ page.
Usage guest computer
Complimentary usage of the guest computer.
Designated luggage area
At arrival or check-out luggage can be safely stored.
Shoeshine machine Schoenpoets machine
Your shoes also deserve good treatment.
Umbrella, smartphone charger, travel adaptors
On request (warranty requested).
Writing tools & notebook
On request.
Sewing kit
On request at the reception.
Wake-up service
On request.
Breakfast on bed
On request (fee charged).
Room service
At your service from 7 AM until 11 PM.
Daily housekeeping service
The maid cleans the room on a daily routine.
Wi-Fi connection
Strong and fast connection at the hotel.
Babybed service
On request your little baby has his own bed to dream.
Iron service
On request (delivery within 1 day) (fee charged).
Tourist information
At your arrival, many tips are given to elevate your stay in Ghent.
Drink & snack dispenser service
On the ground floor, dispensers are provided for your convenience.
Luggage service
On request, your luggage can be placed in your room.
Local taxi service
The hotel is in cooperation with a local taxi service.
Laundry service
On request (delivery within 2 days) (fee charged).
Printing service
On request.
Contactless check-in? YES, please.
"The gateway to an easy, quick, and contactless check-in."
New at hotel Adoma, easy and contactless E-check-in. It's a simplified 3-step procedure to enjoy your stay in Ghent.
Terms and conditions to be eligible to contactless check-in:
*Only by acceptance of a valid credit card number and expiration date credit card.
*The obtained code of the key lock box will only be sent to a registered WhatsApp number. This phone number is obtained while filling out the request to reservation form on the website.
*Within 24 hours prior your arrival at hotel Adoma, the room rate of the first night will be credited of the obtained credit card details. This transaction will only be executed within 24 hours prior your arrival.
In case of deficient amount on your credit card, within 24 hours prior arrival, the right of contactless E-check-in will be withdrawn.